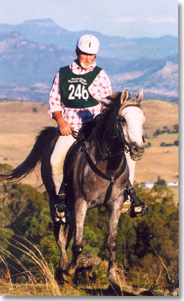 21/08/94 – 29/05/2017
Grey Purebred Arabian
Espirique was shown successfully as a young horse and stood at stud until his sale in 2001. After his sale he was gelded and became a successful endurance horse, consistently finishing top ten in 80-160klm rides in the heavyweight division. Espirique produced tall, athletic, typey horses such as exported halter and endurance winner Eskdale Estiaan.
Espirique returned to Eskdale in December 2012 where he enjoyed his retirment and was much loved until his passing in 2017.
Amirique
Amir El Shaklan
El Shaklan
Sascha
SH Stephanique
Moatastiq
Eskdale Espirique
Bahiya Halsa
Ambassadors Silver Destiny
Magnifico
Mikeno
Magnindra
Silver Irexa
Blue Mint
Silver II