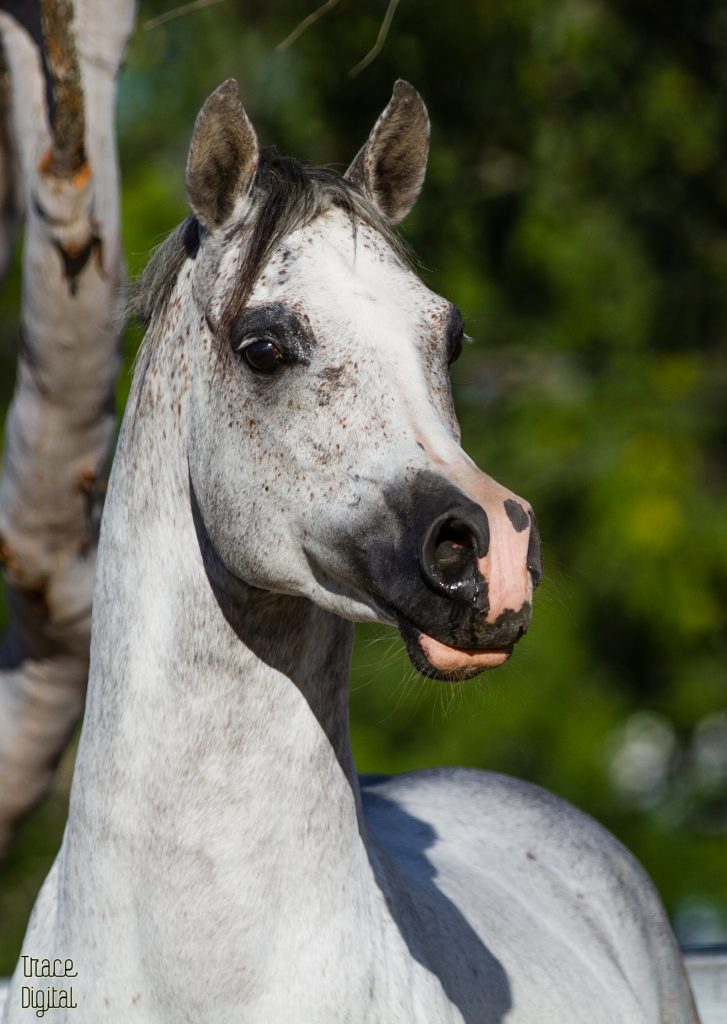 Purebred Arabian Stallion

SCID, CA, LFS and OAAM clear
A Hamdani Simri Strain
We look forward to the future with Razeem! A beautiful combination of his famous sire and dam; he is passing on his refinement, movement and quality. Eskdale Razeem possesses large dark eyes, chiselled features, good length of rein, a short strong back, correct legs and feet and powerful movement. He is consistently passing on his beautiful, expressive eye; overall correctness and movement. He contributes refinement with strength and all of his foals have wonderful temperaments – intelligent, friendly and kind. He has produced black, bay, chestnut and grey foals.
Eskdale Razeem is Australian born and bred as are both of his sire and dam. His strain is Hamdani Simri via Silver Fire. His sire is the flamboyant unanimous Australian Champion Stallion Baranski. Baranski was also a Reserve National Champion Harness horse and a multi-champion under saddle.
Eskdale Razeem's dam is Rose of Sarangani. A broodmare supreme her foals have been exported to the USA, Europe and New Zealand. In addition to Razeem she also produced Australian National Champion filly Sarangani Aruba Rose, East Coast Champion and Australian National Top Ten Sarangani Aztec Rose, New Zealand National Top Five Sarangani Rosa Rugosa, Scottsdale Champion Halter and US National Top Ten Western Pleasure Rahere and Australian National Top Ten Eskdale Madeline Rose.
A link to his full pedigree is here: https://studbook.azurewebsites.net/Horses/Pedigree/282122
Eskdale Razeem is standing at stud to a limited number of mares.
Live cover and excellent quality chilled semen available.
Service fee: $1000
Pedigree for eskdale razeem
Barabas
Nadejni
Baranski
Barhatnaja
Dancing Silver
Viktory
Eskdale Razeem
Haisumi
Rose of Sarangani
Rave VF
Bey Shah
Raffoleta Rose
Wild Rose
Argos
Rosamunde
FOALS BY ESKDALE RAZEEM